Bankrupt Mezhprombank wins lawsuits worth millions of dollars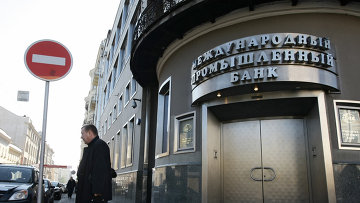 14:36 14/11/2011
MOSCOW, November 14 - RAPSI, Dmitry Shchitov. A commercial court satisfied in November ten lawsuits filed by the International Industrial Bank (Mezhprombank) to recover from its debtors about $200 million and 5.5 billion rubles ($181.51 million), the court told the Russian Legal Information Agency (RAPSI) on Monday.
A court found Mezhprombank bankrupt in November 2010.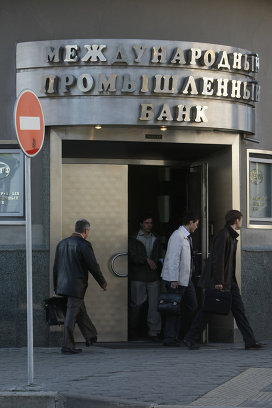 © RIA Novosti, Grigory Kurolesin
Mezhprombank building in Moscow
In particular, the court upheld a lawsuit by the bank on November 11 to recover 131.7 million rubles ($4.34 million) from the Middle Shopping Mall. Both entities are linked to Sergei Pugachyov's United Industrial Corporation.
The bank sought to recover debts amounting to 90.4 million rubles ($2.98 million) under a loan contract entered into June 2009, plus interest and penalties. The shopping mall failed to pay for the loan before it matured on June 30.
The bank said it sent the Middle Shopping Mall a claim on paying the loan, but the mall did not respond. Its lawyers did not attend the primary judicial hearing as well.
United Industrial Corporation invested in the Middle Shopping Mall project in 2004. The project provided for the construction of a hotel complex with an area of 70,000 square meters. However, its construction stopped in October 2009 when President Dmitry Medvedev signed a decree on transferring the complex to the Federal Agency for State Property Management.