Bankruptcy proceedings of Mirax Group subsidiary to be resumed on Nov. 21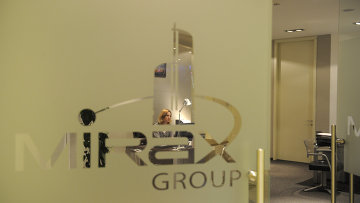 13:04 15/11/2011
MOSCOW, November 15 - RAPSI, Natalia Belova. A commercial court shelved until November 21 in hearing the application filed by a security agency for the bankruptcy of Kutuzov Riviera Management Company, a Mirax Group subsidiary, the Russian Legal Information Agency (RAPSI) reported from the courtroom.
Mirax Group was established in 1994. Its major projects include: Federation business complex in Moscow-City, Mirax Plaza business centers, Fort Kutuzov, Kutuzov Riviera, Rublyovo Riviera, Mirax Park, Golden Keys 1 and 2 housing complexes, etc.
At the Monday session, the debtor said that the company is not operating and has no assets other than receivables amounting to about 13 million rubles ($429,000).
The debtor is seeking it under legal procedure and plans to apply for repaying its over two-million ruble ($66,000) debt to the claimant. The Derzhava XXI security agency is the company's only creditor.
The agency insisted on declaring Kutuzov Riviera bankrupt.
The case was postponed to grant the claimant time to submit additional documents.
According to earlier reports, the court is also considering several applications for the bankruptcy of MG Group, another Mirax Group subsidiary, responsible for stock issuance.