Gazprom subsidiary fined for violating antimonopoly laws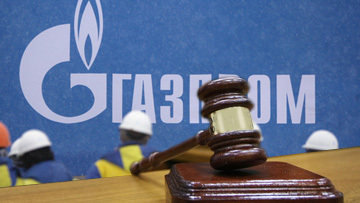 13:38 15/11/2011
MOSCOW, November 15 - RAPSI, Dmitry Shchitov. A court of appeals has upheld the antimonopoly service's orders to a Gazprom subsidiary to pay about $163,550 into the budget, the service's press-release reads.
Earlier, the Federal Antimonopoly Service found that Gazprom Mezhregiongaz Yaroslavl violated the competition law. According to the watchdog, the company charged customers excessive amounts because it incorrectly defined the daily gas amount in case the customer failed to prepay 100-percent of the projected monthly supply.
The gas supplier infringed on the interests of the Potok municipal enterprise increasing its gas payments by 10 percent in summer, and by 50 percent in winter.
A commission established that Gazprom Mezhregiongaz Yaroslavl unilaterally adjusted the contractual daily gas volume to be supplied reducing it in accordance with the prepayment amount and penalized Potok for the difference as for an excessive consumption.
The watchdog ordered the company to amend the gas supply contract with Potok, and transfer to the federal budget $162,500 it received in breach of antimonopoly laws.