Prosecutors office protests sentence of Russian and Estonian pilots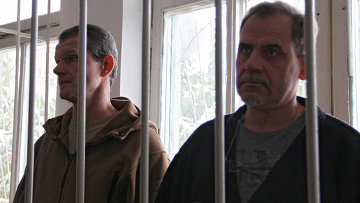 14:14 15/11/2011
DUSHANBE, November 15 - RAPSI. The Tajik Prosecutor's Office submitted protests against the court's decision in the case of Russian pilot Vladimir Sadovnichy and Estonian pilot Alexei Rudenko, who were earlier sentenced to 8.5 years in prison.
The Rolkan Investments Ltd. pilots were found guilty of smuggling air plane parts, violating international air transportation rules and illegally crossing the border.
The prosecution alleged that on March 11 the pilots illegally crossed the Tajik border by plane and were involved in smuggling plane parts. Fayzullo Kholov, the prosecutor, said the pilots intended to secretly transport to Russia an aviation engine worth about $225,000.
The pilots' attorney said in court that both planes were examined by customs officers. They drew up an act on the absence of contraband and forbidden items, including drugs and weapons.
Neither the pilots, nor their attorney agreed with the sentence and filed a cassation appeal with the superior court.
The pilots' sentence was met with dismay in Moscow. The Russian Foreign Ministry called the sentence "excessively harsh and politically motivated."
The pilots' attorney told RIA Novosti that he did not receive a copy of the prosecution's protest, although they were obligated to provide him with the documents.