Lawsuit to recover $3.69 mln from Baltiysky Zavod to be heard on Dec.2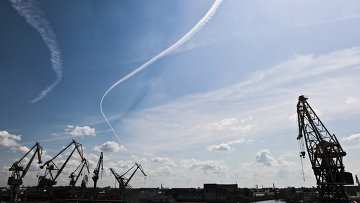 11:33 18/11/2011
ST. PETERSBURG, November 18 - RAPSI. A commercial court put off until December 2 the hearing into the lawsuit by Armalit-1 to recover $3.69 million in debts for products supplies from Russia's icebreaker manufacturer Baltiysky Zavod, the court materials read.
Baltiysky Zavod is a part of the United Industrial Corporation owned by Senator Sergey Pugachyov. The factory builds icebreakers and military vessels. It manufactures a range of engineering products and energy equipment and supplies nonferrous and core-mold castings.
The reasons for postponing the case remain unknown.
Additionally, Baltiysky Zavod submitted on November 16 to the Thirteenth Commercial Court of Appeals an appeal against the court decision to award Khanty-Mansi Bank 128.75 million rubles ($4.17 million) in debts under loan contracts. A court made the disputed decision in October.
The latest collection order was issued by the St. Petersburg Commercial Court in late October. The court ordered to recover from Baltiysky Zavod 411.16 million rubles ($13.33 million) in favor of state-run Rosmorport for the late completion of the "Moscow" and the "St. Petersburg" icebreakers.
The Avrora concern seeks to recover from the icebreaker manufacturer 278.39 million rubles ($9.02million) in advance payments under the contract on the supply of equipment for the first floating nuclear power stations power unit.
The court will hear on November 30 a lawsuit by SOGAZ, part of SOGAZ Group, to recover 51 million rubles ($1.65 million) in unpaid insurance payments.