Gazprom pays $16k award to agricultural company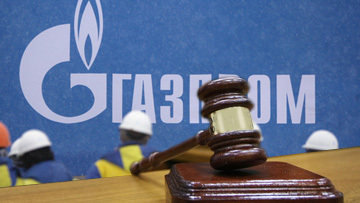 11:45 18/11/2011
MOSCOW, November 18 - RAPSI, Alyona Yegorova. A commercial court collected from Gazprom $16,200 as unjust enrichment in a lawsuit filed by Borki agricultural company, the court told the Russian Legal Information Agency (RAPSI) on Friday.
Borki is an agricultural company, established in 1992. It was declared bankrupt in September and is undergoing bankruptcy procedure.
The court accepted on Thursday adjustments of the claimed amount from Borki's bankruptcy administrator. The initial amount of 50.5 million rubles ($1.6 million) was reduced to 499,000 rubles ($16,200).
At the previous hearing the parties discussed conducting an expert examination of the actual size of the Borki's land plot used by Gazprom. The examination was requested by the plaintiff as it disagreed with the results of the previous one conducted in November 2010.
According to the case documents, Gazprom and agricultural company Borki entered into rental agreements in December 2005 and February 2006 under which the gas giant rented land plots in the Ryazan Region for the period of the facility's construction. Gazprom was to compensate Borki for its losses of agricultural produce, which Gazprom has done in the amounts provided by the contract.
Nevertheless, Borki argues that Gazprom continues to use the land plots, but does not pay the rent.
The agricultural company also says it can not use the land as it is concerned about damaging the gas pipeline which may result in the accident.