Supreme Commercial Court dismisses watchdog's appeal of $145k award to insurer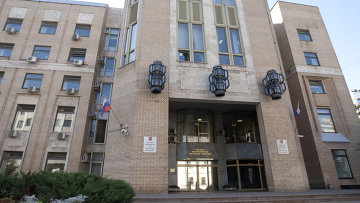 14:32 21/11/2011
MOSCOW, November 21 - RAPSI, Natalia Belova. The Supreme Commercial Court has dismissed an appeal filed by the insurance supervision service against the court decision to award an insurance company $145,500 in a lawsuit against the watchdog, the court told the Russian Legal Information Agency (RAPSI).
The Federal Service for Insurance Supervision (Rosstrakhnadzor) is a claimant in the case.
The Moscow Commercial Court held for Avangard-Garant in January in its lawsuit against Rosstrakhnadzor. The appeals courts upheld the judgment. The watchdog later filed a petition with the Supreme Commercial Court to reconsider the case.
On March 4, 2010, Rosstrakhnadzor restricted Avangard-Garant's license and banned it from insuring ground transport except for railway transport. The insurer successfully challenged Rosstrakhnadzor's decision in July 2010. Avangard-Garant later filed a claim to recover 4.5 million rubles ($145,541) in losses that it allegedly sustained from March 11 to April 16, 2010.
Avangard-Garant is a subsidiary company of Avangard Bank. The company is engaged in insuring cars purchased through loans granted by Avangard Bank.