Businessman withdraws claim against head of Russian Railways - attorney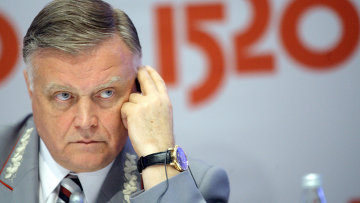 11:16 22/11/2011
MOSCOW, November 22 - RAPSI. Entrepreneur Sergei Polonsky withdrew the defamation lawsuit against Russian Railways CEO Vladimir Yakunin, Alexei Melnikov, Yakunin's lawyer, told the Russian Legal Information Agency (RAPSI) on Monday.
Yakunin reminded that Polonsky had required disproving a number of statements in Yakunin's personal blog, which negatively characterize him.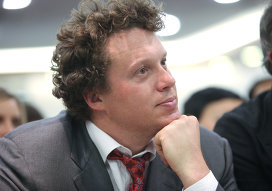 © RIA Novosti, Ekaterina Chesnokova
Sergei Polonsky
The businessman requested to recognize the distributed information as defamatory, delete it, publish the refutation on the blogs main page and award him 600 rubles ($19.26) in compensation for the filing fee.
Melnikov said that this became known during the preliminary hearings on Monday.
The Russian Legal Information Agency (RAPSI) has yet to obtain comments from Polonsky's representative or Polonsky himself.
The Moscow District Court will hear on Tuesday a similar lawsuit by businessman Mikhail Dvorkovich, the brother of presidential aide Arkady Dvorkovich. Dvorkovich also demanded that the court obligate Yakunin to disprove information about him from another entry in his blog.
Dvorkovich also required recovering the filing fee amount.