Russian Railways wins trademark dispute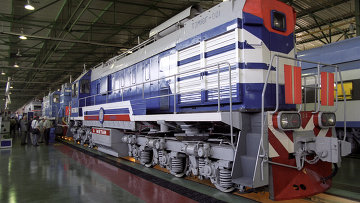 16:39 22/11/2011
MOSCOW, November 22 - RAPSI. The patent disputes chamber has satisfied Russian Railways' request to prematurely terminate the legal protection of the "Russian Railways" trademark registered by the National Association of Transport Workers, the patent authority reports.
The trademark was registered on behalf of the association on March 6, 1998.
However, Russian Railways filed for the early termination of the trademark's protection on July 13, as it was not used during the three years preceding the termination request.
According to the association, it uses the trademark on its website (natrans.ru/depositary.asp). It also holds that Russian Railways is not interested in ceasing its protection as it does not contain the "RZD" abbreviation.
Moreover, the company also does not use the abbreviation in its activities, the association said. It argued that the trademark cannot be misconstrued as belonging to Russian Railways.
The patent authority maintains that the trademark letters represent the abbreviation of Russian Railways' name. The regulator's decision reads that Russian Railways is the holder of the title to both the "РЖД" and "RZD" trademarks.