Bank of Moscow recovers $7.276 from garage developer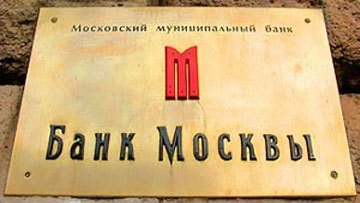 17:33 23/11/2011
MOSCOW, November 23 - RAPSI, Alyona Yegorova. A commercial court awarded the Bank of Moscow $7,276 from Garage Construction Directorate, the Russian Legal Information Agency (RAPSI) reported from the courtroom on Wednesday.
The Bank of Moscow initially sought 472.349 million rubles ($15.14 million). On Wednesday, the bank's lawyer said it has not changed the lawsuit amount, but it can only prove $7,276 in claims.
The bank said in court that the claims were made based on a 2010 factoring treaty with the Resource Security of City Construction Programs' Coordination Department (Mosstroyresurs).
Under the contract, Mosstroyresurs assigned the bank the right to claim payments for supplied materials from the directorate.
Garage Construction Directorate said in court that it paid for the materials in full. Therefore, the bank's claims are unbiased.
The factoring contract was maintaining a loan worth 450 million rubles ($14.42 million) issued by the Bank of Moscow to Mosstroyresurs in August 2010.
The loan matured in August 2011, but the directorate stopped paying the loan interest and the bank demanded that the loan be paid prematurely. The commercial court upheld the lawsuit to recover the amount from Mosstroyresurs in full.
The court awarded the Bank of Moscow and five guarantor companies 498,738 million rubles ($15.98 million) in main debt, interest and penalties from the borrower under the loan.