Court refuses to review KAMAZ trademark dispute with toy producer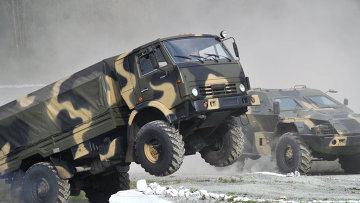 11:38 24/11/2011
MOSCOW, November 24 - RAPSI. The Supreme Commercial Court has refused to reconsider the court judgment awarding the country's largest truck manufacturer $48,000 in its trademark infringement lawsuit against Bauer toy producer, the court told the Russian Legal Information Agency (RAPSI).
Bauer is the Russian division of the German-based Bauer toy producer.
KAMAZ is the world's 11th biggest truck manufacturer and the eighth largest diesel engine producer in the world. The company comprises 96 enterprises. KAMAZ exports trucks to over 80 countries.
Bauer was founded in 1961. It established its Moscow representative office in 1996 and launched its toy plant in the Moscow Regions in 2004.
The Moscow District Federal Commercial Court upheld on September 7 the appeals court's decision to fine Bauer 1.5 million rubles ($48,000) for unlawful use of the KAMAZ trademark.
KAMAZ filed a 2.8 million ruble ($90,000) lawsuit with the Moscow Commercial Court against Bauer claiming its trademark rights had been infringed. The claimant said that Bauer imported toy trucks into Russia with KAMAZ labels from 2007 to 2009 without the truck manufacturer's permission.
The Moscow Commercial Court held against the claim on December 29, 2010. However, the appeals court reversed the judgment on April 11 and satisfied the lawsuit while decreasing the claim. Meanwhile, Bauer disagreed with the decision and later appealed it with the Supreme Commercial Court.