Court terminates bankruptcy case of MCG subsidiary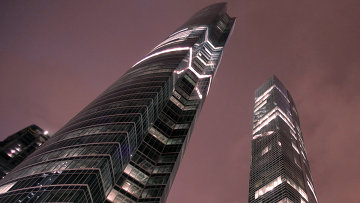 13:02 25/11/2011
MOSCOW, November 25 - RAPSI, Alyona Yegorova. A court terminated a bankruptcy case of the Techinvest development company, the court told the Russian Legal Information Agency (RAPSI) on Friday.
Techinvest is a joint venture of MosCityGroup, a major development company, and the Eurasia investment and industrial group established to construct Eurasia-Tower in the Moscow City business center.
The bankruptcy application was filed by the urban design institute, Gorproekt. The institute's lawyer told the court that Techinvest owed it 40.6 million rubles ($1.3 million).
The debt stemmed from the building design contracts signed between the companies, the lawyer said.
The amount of debt under one contract was decided by the court, while the debts under two other loans were determined by the amicable agreements signed between the companies which were not yet fulfilled.
Techinvest said the bankruptcy petition was unfounded and the debt was repaid on November 24. It submitted a certificate signed by a bailiff to prove its case.
"We will be glad if the debt is repaid," the claimant said, but requested the time to check the information. However, the judge refused to postpone bankruptcy case and dismissed the claimant's petition to commence a supervision procedure in Techinvest.
Eurasia-Tower is a 70-storey skyscraper of over 208 thousand square meters to be located on the territory of the business center.