Mosenergo thermal generation company awarded $76.17 mln by court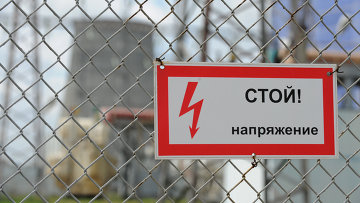 13:11 25/11/2011
MOSCOW, November 25 - RAPSI, Alyona Yegorova. A court has awarded Mosenergo a total of $76.17 million under four lawsuits from the Moscow United Energy Company (MOEK), the Russian Legal Information Agency (RAPSI) reported from the courtroom on Friday.
Mosenergo is the largest territorial generating company in Russia. It comprises 15 power plants with electrical capacity of 11,000 megawatts and heat capacity of 34,900 gigacalories per hour.
MOEK was founded by Moscow governmental in 2004. MOEK supplies heating and hot water to residential houses and administration buildings, industrial enterprises and social facilities in Moscow.
At first the amount in claim stood at more than 8 billion rubles, but MOEK partially paid the debt. Eventually the court recovered on Thursday under the lawsuits 564 million rubles ($17.9 million), 843.3 million rubles ($ 26.76 million), 429.1 million rubles ($13.61 million) and 538.5 million rubles ($17.09 million). This amount includes the principle debt and interest.
The plaintiff said that under the power supply contracts concluded in 2006 and extended several times, the plaintiff supplied in June and July energy worth eight billion rubles ($ 253.9 million).
MOEK lawyers filed counterclaims to invalidate contractual provisions establishing energy tariffs.
Mosenergo lawyers said that the tariffs were set in 2010 and contradict the laws then in effect. The court has dismissed all counterclaims.