Defense Ministry appeals dismissal of $4.7 mln lawsuit against space center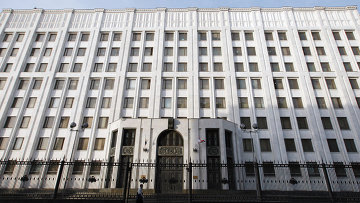 17:30 25/11/2011
MOSCOW, November 25 - RAPSI. A court of appeals registered the Defense Ministry's appeal against the recovery of $4.57 million from a space center, the court told the Russian Legal Information Agency (RAPSI) on Friday.
The Defense Ministry appealed the Moscow Commercial Court's October 12 dismissal of its lawsuit.
The ministry sought to recover 144.7 million rubles ($4.57 million) in penalties from the Khrunichev State Research and Production Center for a January 31, 2006 procurement contract. The claimant said the space center failed to deliver the equipment in time.
The Moscow Commercial Court discovered that the center was obliged to supply the equipment by December 2009.
The court decided that March 18, 2010 must be considered the delivery date, as that is when the the customer issued a certificate for the equipment. Meanwhile, the vendor delivered the equipment for shipment on January 18, 2010.
The court also found that the ministry was responsible for providing cars to ship the equipment.
Meanwhile, the court decided the ministry was responsible for the delay, as it only delivered the cars on March 18.