Court drops dispute over Afghan air crash investigation report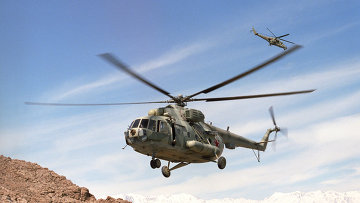 11:34 29/11/2011
MOSCOW, November 29 - RAPSI, Alyona Yegorova. The Moscow Commercial Court terminated on Tuesday its proceedings over a lawsuit filed by the owner of a helicopter that crashed in Afghanistan in July 2009, the Russian Legal Information Agency (RAPSI) reports from the courtroom.
Thus the court has sided with Vertical-T air carrier which sought to invalidate the crash investigation report.
The Interstate Aviation Committee (IAC) acted as the defendant.
Vertical-T's Mi-8 helicopter crashed during take-off at the Kandahar airport killing 16 passengers. Two passengers and three crew members were injured.
The Interstate Aviation Committee's report reads that the helicopter crashed as it was overloaded and the pilots breached the established take off procedure, which resulted in a whirlwind of dust and the helicopter colliding into the ground beyond the helipad.
While announcing the ruling the judge noted that the case "is not subject to a commercial court's jurisdiction" as "the disputed report is not a non-regulatory document", which neither prescribes anything nor violates, nor modifies the company's rights.
For these reasons the IAC applied for the terminations of proceedings in the case. It observed that such cases were heard on many occasions, but were terminated.
Vertical-T representatives failed to appear before the court on Monday.
Vertical-T was established in 1992. Its core business is transportation services using heavy-duty Mi-26Т transport helicopters and medium-class Mi-8 helicopters. Vertical-T is a certified UN carrier.