Court accelerates hearing of Tymoshenko appeal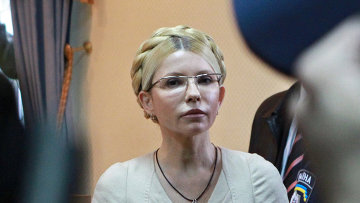 17:09 29/11/2011
KIEV, November 29 - RAPSI. A court of appeals has accelerated the hearing of an appeal filed by former Ukrainian Prime Minister Yulia Tymoshenko against her sentence in the "gas case" by resetting the hearing date from December 13 to December 1, her attorney Serhiy Vlaasenko told journalists.
"Most probably, Tymoshenko will not be able to attend the first hearing of her appeal due to her poor condition," the attorney added.
A Kiev district court sentenced Tymoshenko on October 11 to seven years in prison for abuse of power in signing gas contracts between Ukraine's Naftogaz and Russia's Gazprom in 2009 and ordered her to compensate Naftogaz for losses. The judge declared that Tymoshenko abused her powers as prime minister and issued directives regarding gas contract negotiations in Moscow, which were not properly documented, and without the government's consent.
The court prohibited her to hold public office for three years after her sentence and ordered her to compensate Naftogaz losses in the amount of $189.5 million.
Lawyers think the final decision will not be made for at least one month.