Swiss court to hear $1 bln dispute between Russian oligarchs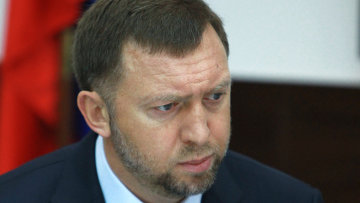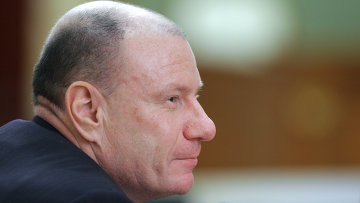 12:00 30/11/2011
MOSCOW, November 30 - RAPSI. Russian billionaire Oleg Deripaska, the owner of aluminum giant Rusal, has filed a lawsuit with The Federal Criminal Court of Switzerland against oligarch Vladimir Potanin and other individuals involved in the alleged money laundering during the MMC Norilsk Nickel shares buy-back, Deripaska told in his interview to Swiss ECO magazine.
Deripaska has also sued lawyer Hans Bodmer, former board member of Swiss-based Hyposwiss Bank, who was allegedly involved in the money laundering scheme.
According to Rusal, Norilsk Nickel lost over $1 billion as a result of the shares buy-back.
Deripaska accused Potanin of "pocketing" the funds and added that he expects to return the money to Norilsk Nickel shareholders.
United Company Rusal Investment Management holds a blocking stake in MMC Norilsk Nickel.
Deripaska initially filed a lawsuit with the Swiss Attorney Office. However the lawsuit was dismissed as being not within its jurisdiction. Deripaska then appealed the dismissal with the Federal Criminal Court of Switzerland saying that the lawsuit should be heard in Switzerland since the funds were allegedly laundered through Swiss Hiposwiss Bank. Furthermore, Deripaska requested Swiss banking watchdog FINMA to look into the bank's activities.
According to the document available to ECO, Norilsk Nickel effected a buy-back deal through a number of offshore companies owned by Potanin's Interros, which has accounts in Hyposwiss, a Zurich branch of Kantonalbank Bank.
Bodmer was appointed to Hyposwiss board of directors on summer 2011 and was responsible for the buy-back deal.
Deripaska said he would file a civil lawsuit against Potanin if he fails to win the case in the Federal Criminal Court. Deripaska also said Norilsk Nickel shareholders have high chances to get their money back as it is still held on the accounts at the Swiss banks.
Rusal declined to comment on the situation.