Court unfreezes Russian leading steelmaker's Australian assets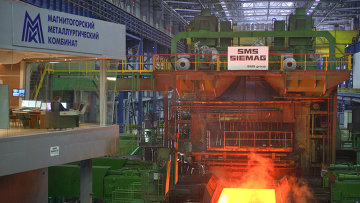 12:16 05/12/2011
MOSCOW, December 5 - RAPSI. The Federal Court of Australia froze the Australian assets of Russian leading steelmaker Magnitogorsk Iron and Steel Works' (MMK) worth $866 million, including MMK's five-percent stake in the Fortescue Metal Group, Australian Flinders Mines reports.

MMK's major iron ore supplier ENRC Marketing AG (Switzerland, a subsidiary of Kazakh ENRC) filed a lawsuit in late November with the Federal Court of Australia against MMK and its Luxembourg-registered 100-percent subsidiary Mining Assets Management. As a result MMK assets were blocked.

ENRC Marketing AG supplies ore for MMK under a long-term contract effective until 2017. MMK requested its partners to make the terms of supply more beneficial in the current market situation, but ENRC has refused.

In late November MMK made a $537 million bid for Australian-based Flinders Mines. The acquisition deal must be agreed upon with the Australian regulatory authorities and should be closed by March 2012. Flinders board of directors is still inclined to approve it.

MMK ranks among the world's largest steel producers and is the leader in the Russian steel sector. In 2010 MMK produced 11.4 m tons of crude steel and 10.4 m tons of commercial steel products.