Supreme Commercial Court to review former Soviet debt case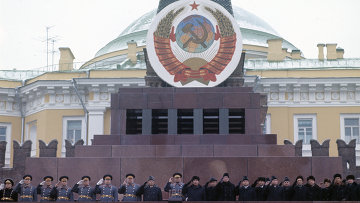 13:48 08/12/2011
MOSCOW, December 8 - RAPSI. The Supreme Commercial Court's presidium will hear the case regarding the registration of Leramony Associates Inc. as the debt holder of the former Soviet Union, the court told the Russian Legal Information Agency (RAPSI/rapsinews.com).
The court has held Leramony Associates' petition and agreed to review the case.
The Moscow Region Commercial Court ordered the state-run VEB investment bank on November 29, 2010 to register Leramony Associates as the debt holder under supply contracts. The court also ordered the Finance Ministry to pay $104.2 million to Leramony Associates to repay Russia's debt.
The court also obliged the Austrian Meinl Bank AG to meet its obligations under the assignment agreement that the bank signed with Leramony Associates on October 6, 2009. The court ordered the bank to notify state-run Prodintertorg and Prodintorg that the creditor's rights had been full transferred.
The dispute resulted from a default in the performance of payment obligations under foreign economic supply contracts signed between Prodintorg and Italgrani SpA.
According to the lawsuit, Meinl Bank AG has transferred the rights it earlier obtained from Progetto Grano SpA to Leramony Associates. The Progetto Grano SpA earlier obtained its rights from Italgrani SpA.
The Finance Ministry says Russia has agreed to consider such debt cases on specific terms. Moreover, Russia is not committed to repay such debts, the ministry said.
VEB said Russia set a certain debt verification procedure that must be implemented before Russia acknowledges the debt as belonging to the Soviet Union. However, neither the claimant nor other companies involved in the case requested VEB to verify the debt.
The statute of limitations expired in 2008, VEB said.