MiG wins $6.2 mln from Tupolev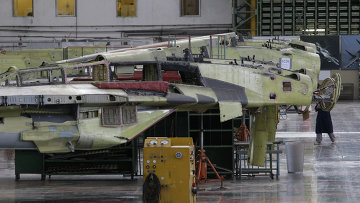 13:50 08/12/2011
MOSCOW, December 8 - RAPSI, Sergei Feklyunin. A commercial court on Thursday has ordered Tupolev to pay MiG-Finance $6.2 million in debt under a loan granted for finalizing a Тu-334 aircraft project, the Russian Legal Information Agency (RAPSI/rapsinews.com) reports from the courtroom.
The judge satisfied MiG-Finance's lawsuit only partially. Earlier, the plaintiff increased the claim amount from 193.2 million rubles ($6.2 million) to 272.4 million rubles ($8.7 million). The court has also dismissed Tupolev's counterclaim to invalidate the termination of the parties' investment contract in 2010.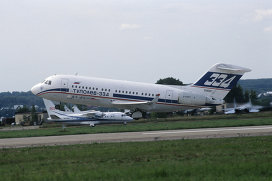 © RIA Novosti, Dmitry Korobeinikov
Tupolev aircraft company's Tu-334
The dispute was based on a loan provided by MiG to Tupolev. According to the court records, the parties entered into a contract on November 19, 2001, whereby MiG was to issue a loan as an investment to Tupolev for its efforts to have the Tu-334 aircraft certificated. Tupolev's appeal for the contract's invalidation is also considered as part of the case.
Tupolev's core business is the development of the Tu-204/214 and Тu-334 aircraft program. The company is also contemplating upgrading long-range and naval aircraft. The United Aircraft-Building Corporation owns a 95.52-percent interest in Tupolev.
MiG Rusian Aircraft Corporation is an aircraft industry leader and the Defense Ministry's primary contractor. The company manufactures interceptors, multi-role combat aircraft, and light general-purpose planes for the Russian armed forces and for export.