Moscow airports' $14.5 mln dispute postponed until February 2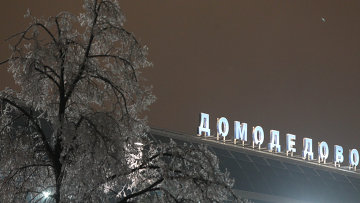 14:37 08/12/2011
MOSCOW, December 8 - RAPSI, Natalia Belova. A commercial court postponed until February 2 on Thursday its hearing of Domodedovo Commercial Services' claim against the Vnukovo airport for 453.26 million rubles ($14.5 million) to recover debt owed by KrasAir, the Russian Legal Information Agency (RAPSI/rapsinews.com) reports from the courtroom.
The dispute arose in connection with the 2008 bankruptcy of AiRUnion, which comprised KrasAir, Domodedovo Airlines, Samara, Omskavia and Sibaviatrans. Domodedovo seeks the debt amount from Vnukovo as the guarantor securing the repayment of the AiRUnion companies' liabilities accrued between August 12, 2008 and September 7, 2008.
At the Thursday hearing, the court accepted Vnukovo's counterclaim for 16.8 million rubles ($540,000) in unjust enrichment from the plaintiff, in view of which the trial was postponed.