Suit worth $167.1 mln against Eurasia Tower builder to be heard January 17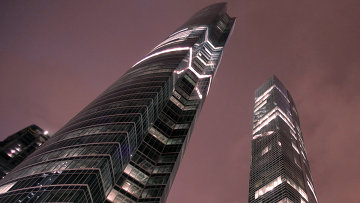 15:53 08/12/2011
MOSCOW, December 8 - RAPSI, Dmitry Shchitov. A court postponed until January 17 its hearing of a lawsuit filed by Demoginet Limited to recover $167.1 million from Techinvest, a development company established to build the Eurasia Tower at the Moscow City business center, the Russian Legal Information Agency (RAPSI/rapsinews.com) reported from the courtroom on Thursday.
The court satisfied Sberbank's appeal on the procedural legal succession in the dispute, having made Demoginet Limited a plaintiff instead of the bank.
The claim centers upon Techinvest's default in its contractual obligations according to a June 2008 loan agreement. Sberbanks explained that the loan was to be repaid by 2013. However, the bank filed a lawsuit after the developer began to default on its contractual obligations in February 2010.
Sberbank is seeking foreclosure on the property pledged by Techinvest as a security for the loan.
The defendant admitted that it owed the debt in court, but objected to satisfying the lawsuit.
Sberbank earlier told RIA Novosti that the lawsuit was filed to recover the debt. It clarified that since late 2010 measures have been taken to restructure the debt. The bank said there is no longer any opportunity to recover the debt through restructurization.
Eurasia Tower was planned to be 70-story skyscraper with a spatial area of over 208,000 square meters at the Moscow City business center. The skyscraper was to host offices, apartments, a shopping mall, restaurants, and underground parking with a capacity for 1,000 cars.
Techinvest is a developer established by the MosCityGroup and the Eurasia investment and industrial group to build the Eurasia-Tower at the Moscow City business center. Sberbank provided a $500 million debt for the project. The Moscow Commercial Court stopped bankruptcy proceedings against Techinvest on November 25.