Chamber of Patent Disputes rejects Volvo's 'XC90 Black Edition' trademark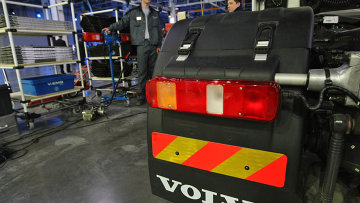 17:43 14/12/2011
MOSCOW, December 14 - RAPSI. The Chamber of Patent Disputes has upheld the patent watchdog's refusal to register the "XC90 Black Edition" trademark for the Volvo Car Corporation, the federal patent agency reports.
Rospatent waived the trademark on June 14. However, Volvo challenged the denial with the Chamber of Patent Disputes.
Rospatent refused to register the trademark on the grounds that it is composed of unprotected elements and has no distinctive character.
Rospatent also said the word combination "Black Edition" is widely used by other car manufacturers to identify black cars, such as the Audi A4 Black Edition, Mercedes-Benz Black Edition, and Ford Focus Black Edition.
Volvo disagreed with Rospatent, noting that the combination is easy to pronounce for Russian customers and has a distinctive character. Volvo maintains that customers will easily discern the "XC90 Black Edition" from similar brands once they see it and will associate it with Volvo.
Volvo said the "Black Edition" trademark has not been registered by other companies previously and "Black Edition" combination used by other manufacturers does not imply any similarity between cars.