Court drops billionaire's lawsuit over bank bailout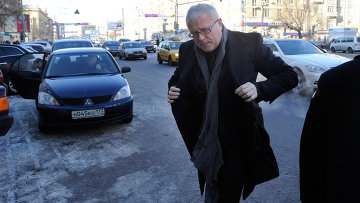 11:22 15/12/2011
MOSCOW, December 15 - RAPSI, Natalia Belova. A court has terminated proceedings over the lawsuit filed by Alexander Lebedev's National Reserve Bank (NRB) in which NRB sought to acknowledge the bailout of the Rossiysky Capital bank, the Russian Legal Information Agency (RAPSI/rapsinews.com) reports from the court.
NRB filed a lawsuit against the Central Bank. The court stated that NRB sought from the court "acknowledgment of the bank's efforts on financial restructuring and prevention of bankruptcy of the Rossiysky Capital bank."
The court has terminated proceedings at the Central Bank's request.
Central Bank's representative earlier asked the claimant whether NRB sought the court to acknowledge its bailout efforts between October 27, 2008 and May 14, 2009. Upon receiving an affirmative reply from NRB, the Central Bank then requested the court to terminate the case. In its petition the Central Bank referred to the Supreme Commercial Court's informational letter dated February 17, 2004, in which the court said it had already looked into the matter.
Billionaire Alexander Lebedev and his NRB earlier filed a defamation lawsuit against Kommersant newspaper over an article alleging that NRB was prosecuted on suspicion of embezzling funds allocated to bailout the Rossiysky Capital bank.