Museum's suit against Defense Ministry postponed until January 25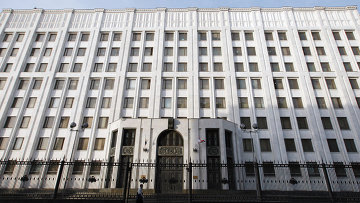 13:24 21/12/2011
MOSCOW, December 21 - RAPSI, Sergei Feklyunin. A court postponed on Wednesday until January 25 its hearing of Arkhangelskoye Estate Museum's lawsuit to cancel the Defense Ministry's order on auctioning a land plot within the museum's preservation area, the Russian Legal Information Agency (RAPSI /rapsinews.com) reports from the court.
The court involved the Defense Ministry's central property relations department, the successor to Arkhangelskoye Quartering Unit, as the third party in the case. According to the ministry, the quartering unit used the land since 1981.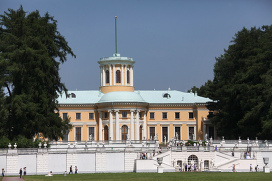 © RIA Novosti, Ilya Pitalev
Arkhangelskoye Estate museum
Defense Minister Anatoly Serdyukov signed the order on auctioning the 20.67 hectare land plot on June 21, 2011.
The plaintiff believes the ministry was not entitled to auction the land plot as most of the land (12 hectares) is within the museum's preservation zone, while a smaller area (0.78 hectares) is the estate's territory. Therefore, the State Property Management Committee, but not the Defense Ministry, should dispose of the land.
The Arkhangelskoye Estate is a historical palace and park established in the late 18th century near Moscow.