Rosneft wins trademark infringement suit against fuel company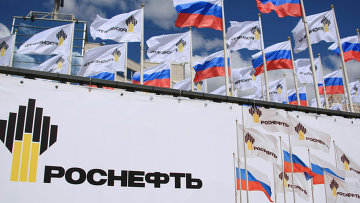 16:42 23/12/2011
MOSCOW, December 23 - RIA Novosti, Sergei Feklyunin. A court has awarded Rosneft oil company $95,000 in its trademark infringement lawsuit against EKA-AZS fuel company, which operates a large chain of filling stations, the Russian Legal Information Agency (RAPSI/rapsinews.com) reported on Friday.
The judge reduced the amount of compensation claimed by Rosneft. The oil giant initially sought to recover 5 million rubles ($158,400).
The parties told the court they entered into a franchise agreement in 2005 for a term of 5 years, under which EKA-AZS paid $1,000 for the right to use Rosneft's trademarks to sell fuel at 40 filling stations.
Rosneft maintains the defendant illegally used trademarks for five months after the contract expired on September 29, 2010.
EKA-AZS fuel company was founded in 1992. It is engaged in oil products retail and wholesale distribution , the company's website reads.