Government authority challenges $23.2 mln award for major shipyard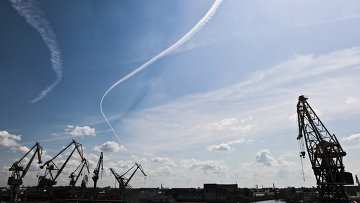 10:42 28/12/2011
MOSCOW, December 27 - RAPSI, Natalia Belova. A state contracting authority has appealed the court order to pay to Baltiysky Zavod shipyard $23.2 million under a government contract for fitting-out a nuclear icebreaker, the court told the Russian Legal Information Agency (RAPSI/rapsinews.ru).
The Directorate of State Contracting Authority for Marine Transport Development Programs filed its appeal with the Moscow Commercial Court.
According to the plaintiff, in February 2003 it entered into the contract with the Directorate to fit out the "50th Anniversary of Victory" nuclear icebreaker. The vessel was being built since 1989 therefore its equipment became outdated.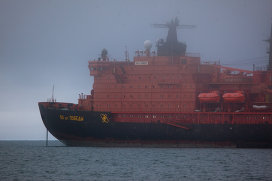 © RIA Novosti, Mikhail Fomichev
Atomic icebreaker "50th Anniversary of Victory"
The shipyard reviewed the equipment between 2003 and 2005 and purchased new hardware. These works have been accepted and paid by the customer. Then the shipyard came over to major operations under the contract, which the customer only paid partially.
The Baltiysky Zavod builds icebreakers, naval and large-capacity cargo ships. It also manufactures engineering products and energy equipment and supplies nonferrous and core-mold castings.