Court approves child-care leave denial to father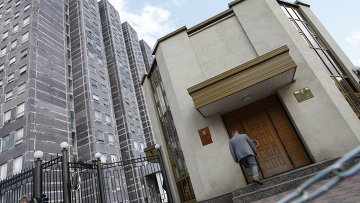 11:13 28/12/2011
MOSCOW, December 28 - RAPSI, Diana Gutsul. A court has dismissed a lawsuit against an Investigative Committee department which denied child-care leave to its employee while his wife was going to work, the plaintiff told the Russian Legal Information Agency (RAPSI/rapsinews.com) on Wednesday.
According to the department's senior investigator Andrey Murzin after his wife gave birth to the second child he requested his chiefs to grant him a child-care leave until their baby reaches the age of three, because his wife's salary is bigger and its better that she continues working.
"I was denied the leave and was requested to submit a great number of documents, many of which are absolutely unnecessary, for instance a certificate of my wifes pregnancy," Murzin said and added that this paperwork takes a lot of time and money because the childbirth took place in Moscow, but the family lives outside the city.
The plaintiff intends to contest the decision.
RAPSI has yet to reach the Investigative Committee for comments.