Ukrainian Justice minister cannot say when Tymoshenko to be moved to prison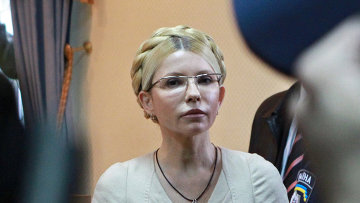 16:38 29/12/2011
KIEV, December 29 - RAPSI. Minister of Justice of Ukraine Alexander Lavrinovich said it is hard to say now when former Ukrainian Prime Minister Yulia Tymoshenko will be moved to prison from the pre-trial detention center, RIA Novosti reported on Thursday.
"After a trial has been completed and the verdict comes into force, the necessary documents are processed and so there should be no other obstacles to sending a convict to prison. Speaking about Yulia Tymoshenko, investigators have opened several more criminal cases against her, so I cant say for sure how things will turn out in her specific case," Lavrinovich said at a news conference on Thursday.
A Kiev district court sentenced Tymoshenko on October 11 to seven years in prison for abuse of power in signing gas contracts between Ukraine's Naftogaz and Russias Gazprom in 2009. Tymoshenko appealed the sentence, but an appellate court upheld the judgment in December.
Meanwhile, investigators have opened several new cases against Tymoshenko and she is still in the pre-trial detention center.
The penitentiary service of Ukraine is a part of the countrys justice system.