Separate proceeding opened in Magnitsky case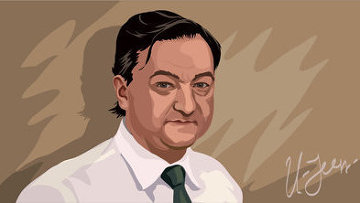 11:20 30/12/2011
MOSCOW, December 30 - RAPSI. The investigation has initiated a separate proceeding over the tax evasion charges against former head of Hermitage Capital Moscow Office William Browder and Sergei Magnitsky, who died in the pre-trial detention in November 2009, the Interior Ministry's investigative department reported on Thursday.
"Considering the fact that the crime has been committed by Browder and Magnitsky with other persons involved, investigators had to initiate a separate criminal proceeding against them," the press release reads.
In 2009 the main case was terminated due to the death of Magnitsky. But then the General Prosecutor's Office decided to resume the case with due account for the Constitutional Court's requirements. The death of Magnitsky in a Moscow investigative isolation ward incited a major public uproar.
" Magnitsky's relatives do not give consent to terminate the criminal case so far due to the death of the accused. Moreover, Magnitsky's mother refuses to act as his legal representative and his wife refuses to participate in any investigative actions," the message reads.
According to investigators, Browder, a U.K. citizen, referred to the Firestone Duncan audit firm (where Magnitsky worked as an auditor) to develop an illegal scheme to reduce the amount of taxe due.
"The company's employees, including Sergei Magnitsky, its auditor, developed a fraud scheme applying a profit tax benefit for legal entities, employing disabled people," the press-release reads.
The main criminal case deals with 5.4 billion rubles ($168.13 million), which, according to the investigation, Magnitsky and his accomplices stole from the state budget through a fraudulent scheme.
The Hermitage Capital investment fund, for which Magnitsky worked, alleges that raiders stole the money, and law enforcement officers were involved in the corruption transaction. The fund links Magnitsky's prosecution to the embezzlement.
Eventually, two of six suspects were sentenced to prison, others, including Magnitsky, died.