Sick prisoners win 38k euro in suit against Russian authorities in ECHR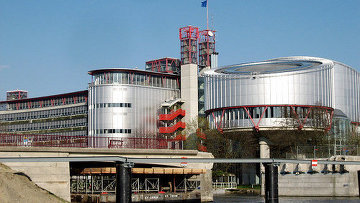 15:35 10/01/2012
MOSCOW, January 10 - RAPSI. The European Court of Human Rights has awarded three seriously sick Russian citizens 38,000 euro in their lawsuits against the Russian authorities for poor treatment in pretrial detention centers, according to judgment published on the court's website on Tuesday.
The public started to pay special attention to medical treatment in pretrial detention centers after high-profile deaths therein of Hermitage Capital Management fund legal adviser Sergei Magnitsky in November 2009 and Vera Trofimova, a defendant in a fraud case, in April 2010.
The Strasbourg court said the petition was filed by Armen Arutyunyan, Teymuraz Sakhvadze and Vladimir Vasilyev, who were charged with serious crimes such as murder and attempted rape. The applicants complained about poor medical treatment.
As follows from the judgment, Arutyunyan is confined to a wheelchair and suffers from obesity and diabetes. Sakhvadze has tuberculosis and suffers from pain in his stomach, liver and kidneys. Vasilyev has tuberculosis and diabetes. Meanwhile, his left foot was partially amputated.
The applicants complained about poor medical treatment in detention facilities and referred to Article 3 of the European Convention on Human Rights, which reads that no one should be tortured or humiliated.
Arutyunyan also accused the Russian authorities of violating his right for freedom and personal inviolability, as he considers his pretrial detention unreasonably long. Meanwhile, Vasilyev argues that his right to a fair trial has been violated.
The European court has held for the applicants and awarded Arutyunyan 15,000 euro, Sakhvadze 14,000 euro and Vasilyev 9,000 euro.