Court affirms dismissal of whistleblower's suit against VTB Bank subsidiary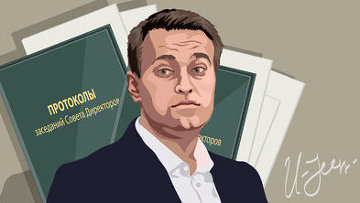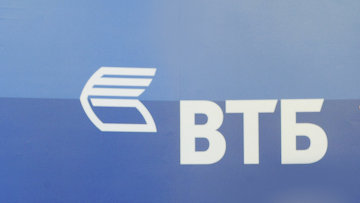 14:00 12/01/2012
MOSCOW, January 12 - RAPSI, Natalia Belova. The court has affirmed the dismissal of a lawsuit filed by a renowned whistleblower against VTB Leasing, a VTB Bank subsidiary, the Russian Legal Information Agency (RAPSI/rapsinews.com) reports on Thursday.
Alexei Navalny challenged a July 26, 2007 contract on the sale of 30 drilling rigs and a later lease agreement. The anti-corruption campaigner claims the deal has caused $160 million in damages.
The co-defendants in the case are the Cypriot Clusseter Limited and Russian Well Drilling Corporation.
The Moscow District Federal Commercial Court held against Navalny's appeal and upheld the lower-court judgments.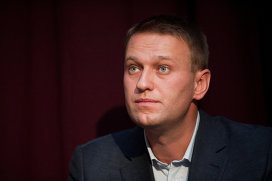 © RIA Novosti, Pavel Lisitsin
Renowned whistleblower, blogger and lawyer Alexei Navalny
In his appeal, Navalny requested the court to remand his lawsuit for review to the trial court.
Navalny maintains that the deal was aimed to transfer $160 million to Clusseter's accounts. He said Clusseter purchased drilling rigs for $297 million from China's Sichuan Honghua Petroleum Equipment Co. Ltd. However, it later sold the rigs to VTB Leasing for $456.9 million. The claimant asserts VTB Leasing unjustifiably overpaid by more than $150 million by purchasing the rigs not from their Chinese manufacturer, but rather from a Cypriot intermediary.
VTB Leasing earlier told RAPSI/rapsinews.com that all the lease agreements that it signed with oil service companies were profitable.
Navalny told the court that he was interested in learning the truth in the case as he has been a VTB shareholder since early 2008 and profited from the bank's performance in 2007. Navalny maintains that the losses incurred by VTB Leasing due to the poor deal affect the dividend amount to be paid to shareholders. Navalny also said the detrimental lease deal affected VTB's share price.
VTB Leasing responded that Navalny was not entitled to sue the company since he is not a shareholder of any party to the deal. Additionally, Navalny purchased VTB shares six months after the disputed lease agreement had been signed.
VTB Leasing is a full subsidiary of VTB Bank.
VTB is the second largest bank in Russia. The government owns an 85.5-percent stake in the bank.
The Well Drilling Corporation is a Russian company founded only a couple of months before the disputed deal, Navalny said.