Supreme Court approves extradition of former Kazakh bank head's agent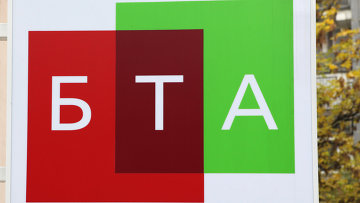 15:59 12/01/2012
MOSCOW, January 12 - RAPSI. The Supreme Court Penal Chamber has approved on Thursday the extradition of former Kazakh BTA bank employee Veronika Yefimova, who has been charged with loan frauds, the Russian Legal Information Agency (RAPSI/rapsinews.com) reports from the courtroom.
The Supreme Court dismissed Yefimova's appeal and upheld the Moscow City Court's latest ruling.
The Moscow City Court earlier approved Yefimova's extradition four times before the Supreme Court finally upheld it.
Meanwhile, Yefimova and her defense maintain she cannot be extradited to Kazakhstan as she is protected by the European court's ruling to keep her in Russia while it is considering her appeal.
The Kazakh authorities say Yefimova is an agent of former BTA head Mukhtar Ablyazov and accuse her of embezzling and misappropriating the bank's funds. The Interior Ministry's Investigative Committee has charged Ablyazov in absentia of masterminding fraud schemes to steal loans granted by BTA and pledged property. A Moscow district court issued an arrest warrant for Ablyazov in absentia upon the investigators' request. Ablyazov currently lives in the UK.
The criminal case against Ablyazov was initiated in early 2009 after the state acquired a stake in BTA and the bank gained control of Kazakhstan's Samruk-Kazyna sovereign fund. Ablyazov fled the country and is now living in the UK. He considers the charges against him politically motivated.
Kazakhstan appealed to the UK authorities for Ablyazov's extradition as he is suspected of large-scale fraud and draining the bank's funds through shell companies.
Ablyazov's misappropriations as BTA bank's CEO are estimated at $4.5 billion. Seven lawsuits have been filed against him.
Russia has also opened a case against Ablyazov. A Moscow district court issued an arrest warrant for Ablyazov in absentia in October 2010 on charges of large-scale fraud.
In early December 2010, an appeals court confirmed the High Court of London's decision to initiate receivership over Ablyazov's assets worth a total of $5 billion since he had not complied with a 2009 order to freeze his assets.
The court is presently hearing BTA's petition to impose interim measures on Ablyazov, including his arrest for repeatedly defying the court's orders.