ECHR's judgment in favor of Russian scientist came into force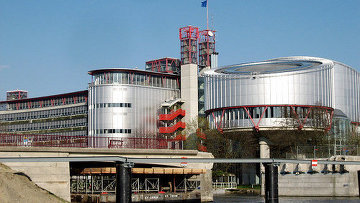 12:00 13/01/2012
MOSCOW, January 13 - RAPSI. The Strasbourg Court's judgment over the petition filed by Russian scientist Igor Sutyagin, who was convicted for espionage in Russia, has come into force, defense attorney Anna Stavitskaya told the Russian Legal Information Agency (RAPSI/rapsinews.com) on Thursday.
The European Court of Human Rights sided with Sutyagin in his lawsuit against Russian authorities and ruled last May that Sutyagin be paid 20,000 euros for violations and moral damage.
"Yesterday I received a letter which says the court dismissed Russia's request to submit the case to the Grand Chamber for review. The decision came into force as early as on November 28," said Stavitskaya, adding that the awarded funds will be transferred to Sutyagin in accordance with the standard procedure.
"I told him everything and now it is up to him to decide whether to move for new trial based on the Strasbourg Court's ruling," Stavitskaya said.
Sutyagin, who headed a military, technical economic policy department at the Russian Academy of Sciences' Institute of the United States and Canada, was charged with divulging state secrets to the British consulting company Alternative Futures. According to the Federal Security Service, the company server as a cover for the US intelligence and had nothing to do with scientific research.
Sutyagin was found guilty of state treason and sentenced to 15 years in prison on April 7, 2004.
Alongside three other individuals sentenced to prison for espionage, Sutyagin was traded for 10 individuals arrested in the United States on charges of spying for Russia in June 2010. He currently lives in London.