Former Estonian spy chief charged with organizing Arctic Sea vessel hijacking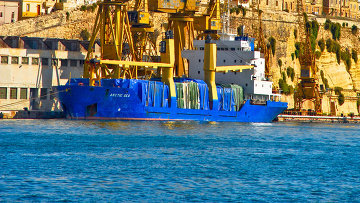 14:53 13/01/2012
ARKHANGELSK, January 13 - RAPSI. The Investigative Committee has charged in absentia former Estonian foreign intelligence coordinator, now historian and businessman Eerik-Niiles Kross with organizing the hijacking of an Arctic Sea dry cargo vessel in July 2009, Yury Shperling, the chief of the committee's regional branch, said at a Friday press conference.
The cargo ship, manned by a crew of 15 Russians, was on its way from Finland to Algeria. It disappeared in late July 2009, but was sighted off Cape Verde in the Atlantic Ocean on August 16. The crew was rescued by a Black Sea Russian naval force.
Shperling noted that in bringing the charges the investigators proceeded not only from the testimony of Dmitry Savins of Latvia, who headed the pirates, but also other evidence.
The Moscow City Court had sentenced Savins to seven years in a high-security prison. Savins stated on several occasions that Kross was the customer. Kross repeatedly denied his involvement through Estonian media.