Online fraud case of Russian father-son team to be heard in New York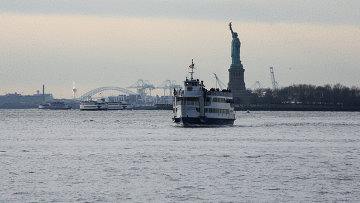 10:36 19/01/2012
NEW YORK, January 19 - RAPSI. United States federal judge Paul Gardephe will hear today the case of Russian Vladimir Zdorovenin charged with online fraud and hacking into bank accounts, defrauding U.S. citizens of hundreds of thousands of dollars.
Zdorovenin was detained in Zurich on March 27 at the U.S. prosecutors' request. He was extradited to New York and was charged on Tuesday on eight counts including hacking into accounts in U.S. banks, stealing their clients' personal data and defrauding them of "hundreds of thousands of dollars." Zdorovenin has pleaded not guilty.
The court appointed defense attorney Sabrina Shroff to defend Zdorovenin. Shroff earlier defended other Russian citizen Vladimir Bout in the high-profile case of arms trafficking and terrorism support. However, Bout later waived her services and preferred to hire a private attorney.
A criminal case against Zdorovenin and his son Kirill was initiated in 2007. Southern District attorney Preet Bharara maintains that they committed fraud from Russia via bogus websites since 2005. Zdorovenin is facing up to 142 years in prison. Kirill Zdorovenin will remain at large. His whereabouts have not been specified.