Aircraft manufacturer appeals $6 mln award to MiG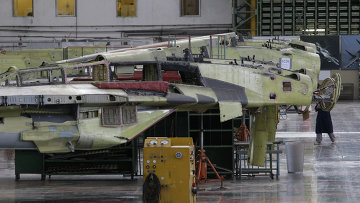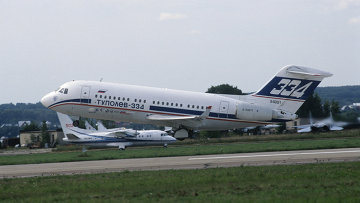 12:57 23/01/2012
MOSCOW, January 23 - RAPSI, Alyona Yegorova. Tupolev aircraft manufacturer has appealed the court judgment awarding MiG-Finance $6.1 million in debt under a loan granted for finalizing the Тu-334 aircraft project, the court told the Russian Legal Information Agency (RAPSI/rapsinews.com) on Friday.

Tupolev's core business is the development of the Tu-204/214 and Тu-334 aircraft program. The company also designs Tu-330 cargo aircraft and Тu-324 regional aircraft.

MiG-Finance is a subsidiary of MiG Aircraft Corporation.

MiG Aircraft Corporation is an aircraft industry leader and the Defense Ministry's primary contractor. The company manufactures fighters and interceptors, multi-purpose combat aircraft, and light general-purpose planes for the Russian armed forces and for export.

The judge partially satisfied MiG-Finance's lawsuit on December 8. The plaintiff claimed 272.2 million rubles ($8.7 million). The court also dismissed Tupolev's counterclaim to invalidate the parties' investment contract termination in 2010.

The dispute was based on a loan provided by MiG to Tupolev.

According to the court records, the parties entered into a contract on November 19, 2001. MiG was to issue a loan as an investment into Tupolev's efforts to have the Tu-334 aircraft certificated.

The loan amounted to $15 million. Tupolev and MiG also agreed that MiG obtains the right to manufacture Tu-334.

Tupolev committed to repay the loan by installments equal to 1 percent of the price of each Tu-334 aircraft sold by MiG.

The parties also agreed that the contract will be considered annulled if the government deprives MiG of the right to produce the aircraft.

MiG maintains that the contract must be considered terminated since the government transferred the production right to a third party on April 15, 2005.

However, Tupolev argued that MiG exercised its right to cancel the contract only four and a half years later, thereby increasing the interest amount.

Tupolev also maintains that the government decision should not be considered a termination event.