Court invalidates $9.4 mln tax claims to Ford subsidiary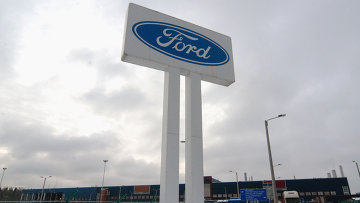 11:27 26/01/2012
ST.-PETERSBURG, January 26 - RAPSI. A commercial court has invalidated the tax service's order to Ford Motor Company to pay $9.4 million in tax arrears, the court records say.
Ford contested the tax authorities' decision to collect 647.62 million rubles ($21 million) in VAT for 2008-2009, 132.94 million rubles ($4.3 million) in penalties and a 129.55 million ruble ($4.2 million) short payment fine.
The tax service changed the decision in July 2011 to cancel the VAT collection in the amount of 443.139 million rubles ($14 million) and reduced the penalty and fine amounts accordingly.
The St.Petersburg and Leningrad Region Commercial Court agreed with Ford that the tax inspectorate's decision to reduce VAT base by the amount of discounts, provided to customers under marketing programs, was against the law.
However the court upheld the disputed opinion that Ford unlawfully included in its expenses the cost of crating depreciated property not referred to fixed assets, which resulted in overstating 2009 losses by 1.89 million rubles ($61,600).
The Ford plant was commissioned in the Leningrad Region in July 2002. More than 2,000 people are employed at the plant. It can assemble up to 125,000 cars annually.