TNK-BP minority shareholders' lawsuit against top managers dismissed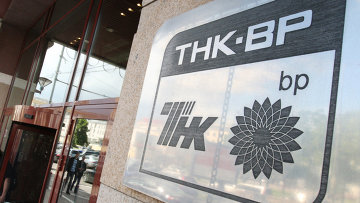 13:24 26/01/2012
MOSCOW, January 26 - RAPSI, Alyona Yegorova. A commercial court of appeals upheld dismissal of TNK-BP Holding's minority shareholders' lawsuit against members of the company's board Peter A. Charow and Richard S. Sloan, Sloan's attorney told the Russian Legal Information Agency (RAPSI/rapsinews.com) on Thursday.
He said that the minority shareholders' appeal was dismissed. According to the attorney, the Russian judicial system proved its ability to protect foreign investors from illegal attacks on their funds.
TNK-BP minority shareholders maintain that Peter A. Charow and Richard S. Sloan, top officials at BP group, could not help but know about the talks between BP p.l.c or any other BP's company and the Russian oil company, Rosneft.
The second lawsuit arose from the fact that BP Russian Investments Limited ,as TNK-BP Limited shareholder, and its parent company BP p.l.c., urged TNK-BP Limited board to decline the proposal for TNK-BP Holding to swap shares with Rosneft and to jointly develop Arctic shelf. The partnership frustration resulted in the losses for TNK-BP Holding.
The lawsuit against the board members amounts to 87.112 billion rubles ($2.86 billion), and the lawsuit against parent companies amounts to 409.284 billion rubles ($13.46 billion).
Both lawsuits were dismissed on November 11 by the Tyumen Region Commercial Court.