Prosecutors appeal Bhagavad Gita extremism ruling dismissal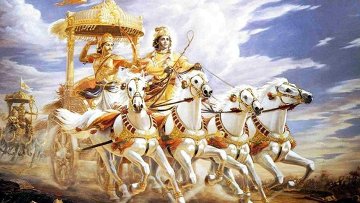 16:16 26/01/2012
TOMSK, January 26 - RAPSI. Prosecutors in Russia's Siberian city of Tomsk have insisted that a Russian translation of the book on a Hindu scripture called "Bhagavad-Gita As It Is" should be banned as extremist literature, filing an appeal against an earlier court ruling not to ban the book, a court spokeswoman said.
In June the Tomsk prosecutor's office appealed to the court to place the Bhagavad Gita's Russian-language version on the federal extremist materials list. The prosecutor's office initiated the case following an inspection of the Tomsk Society for Krishna Consciousness
The Tomsk prosecutors offices petition to declare "Bhagavad Gita as It is" an extremist text has sparked an explosion of public indignation in India and has been called a violation of Hindu rights. Several law makers have called on the Russian government to stand up for the rights of followers of Hinduism in Russia.
In late December 2011, a Siberian district court rejected a petition by prosecutors seeking a ban on the book. The petition was originally filed in June that year and the trial has prompted a flurry of criticism in international media.
"Bhagavad Gita As It Is", a translation and commentary of the original Bhagavad Gita Hindu scripture, was written by the founder of the International Society for Krishna Consciousness (ISKCON) A.C. Bhaktivedanta Swami Prabhupada. Prosecutors have claimed the book promotes extremism and "social discord".
Russian Foreign Ministry spokesman Alexander Lukashevich has said the translated version may not be linguistically true to the original of the Hindu scripture as it contained "semantic distortions," which may have an effect on its meaning.