Russia leads in number of applications submitted to ECHR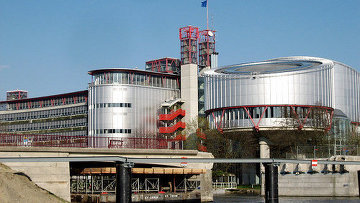 11:38 27/01/2012
STRASBOURG, January 27 - RAPSI. Russia is again leading in the number of appeals submitted to the European Court for Human Rights (ECHR), Nicolas Bratza, court's president, said at a press-conference on Thursday.

He said that by December 31, 2011, the court registered 40,250 appeals against Russia, which is 26.6 percent of the total number of appeals.

Turkey is second with almost 16,000 claims contesting Turkish court judgments (10.5 percent). Italy is placed third with 13,750 appeals (9.1 percent).

San Marino, Monaco and Luxemburg turned out to be "outsiders" with four, eight and nine appeals submitted against them, respectively.

According to its president, the European Court for Human Rights has registered 151,600 appeals against human rights violations.

Russia traditionally leads by the number of appeals. Most complaints deal with the violation of the initial articles of the European Convention on Human Rights, which are most important for the court.

Earlier, the ECHR judge from Russia Anatoly Kovler said that by October 31, 2011, it registered 153,000 appeals from Russia: 15,000 appeals a year on the average.

Kovler also said that most appeals (17 percent) are against non-execution of Russian court decisions, although, their number has dramatically decreased compared to the recent 45-40 percent.

Complaints about conditions of pre-trial detention, the medical aid quality as well as appeals against the breach of the adversarial nature of judicial proceedings share the second place.