Federal Grid Company pays $4.2 mln fine in antitrust case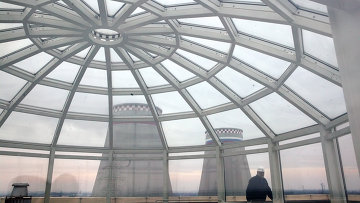 11:52 27/01/2012
MOSCOW, January 27 - RAPSI. The Federal Grid Company of Unified Energy System (FGC UES) notified an antimonopoly watchdog that it paid an over $4.2 million fine for violating the antitrust law when operating at the electricity market, the antimonopoly service reported on its web site on Friday.
In August 2010, the Federal Antimonopoly Service found FGC guilty of imposing disadvantageous contract terms on Tyumenenergo concluded for the benefit of LUKOIL-Energoseti for two power substations in Tyumen Region.
FGC UES challenged the watchdog decision in the court.
FGC UES maintained that the antimonopoly service neither proved that the company enjoys a dominant position on the technological connection market nor that Tyumenenergo's interests were damaged by the contract.
The Moscow Commercial Court affirmed the Federal Antimonopoly Service's resolution on March 16, 2011 that FGC UES breached the competition law. The appellate court upheld the decision later.
FGC UES was established in 2002 as part of Russia's power engineering reforms. The company controls the country's major transmission lines. FGC UES' share capital is split into 1.153 trillion ordinary shares. The government holds a 77.66 percent stake in FGC UES in the result of the company's reorganization.