Putin promises prison to illegal migration organizers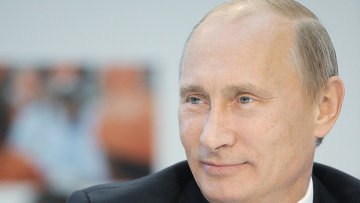 12:15 27/01/2012
MOSCOW, January 27 - RAPSI. Prime Minister Vladimir Putin has suggested prosecuting those who hire and accommodate illegal migrants and threatened the foreigners expelled for recurrent breaches of law with blocking their way to Russia for many years.
He also ordered to attract more qualified labor, including through a mandatory Russian language exam for the applicant guest workers as well as by opening pre-immigration training centers for them.
The proposals made at the Federal Migration Service (FMS) board meeting on Thursday are based on the ideas Putin had put forward as a candidate for presidency in his policy article in Nezavisimaya Gazeta earlier this week and later developed in his address to the Forum of Ethnic Groups of Southern Russia in Kislovodsk.
"Russia is not going to close itself off from the outside world but we must by all means toughen our migration policy, including labor migration regulations," said Putin and added that for "well-known political reasons" Russia just cannot adopt a visa regime for the CIS countries, from where most migrants come.
According to the FMS there are about 9.2 million foreigners in Russia now, of which roughly four million have no work permit , although they have obtained registration from migration authorities.
The Prime Minister has also suggested bringing to criminal liability those who hire migrants without permits or profit from giving unlawful accommodation to them. FMS holds that the illegal migration organizers should be punished by up to five years in prison.
Putin believes that the Criminal Code and some other statutory acts will have to be amended to implement these proposals.
For a higher quality of labor to be employed the Prime Minister has instructed the FMS to develop requirements for the migrants' command of the Russian language regardless of the area of their future employment.