U.S. court dismisses action to cancel Jackson-Vanik amendment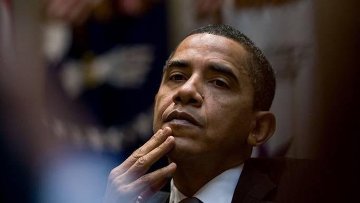 14:18 27/01/2012
MOSCOW, January 27 - RAPSI. The Federal Court for the District of Columbia has dismissed a lawsuit to cancel the Jackson-Vanik amendment concerning Russia, the court records read.
Adopted by the U.S. Congress in 1974, the amendment restricted trade with the Soviet Union due to Soviet restrictions on free emigration. Today, the amendment continues to operate with respect to the Soviet Union's successor states. The United States has declared a moratorium on the amendment annually as of 1989, but Congress has not yet annulled it formally.
Head of the American University in Moscow Edward Lozansky filed a lawsuit against U.S. President Barak Obama in an effort to cancel the amendment.
Lozansky argued that the amendment prevents U.S. businessmen from planning their activities in Russia in advance as they cannot rule out a waiver of the moratorium. According to Lozansky, it reflects on the attendance level of his courses and workshops and results in financial losses.
The U.S. authorities have asked the court to turn down the lawsuit as the Federal Court for the District of Columbia lacks jurisdiction in the case and the claim was not convincing.
In addition, in the court's opinion, the claimant has failed to explain how exactly a favorable resolution of the claim would reinstate his allegedly infringed rights.