Moscow court to investigate $33 mln suit against Berezovsky on February 7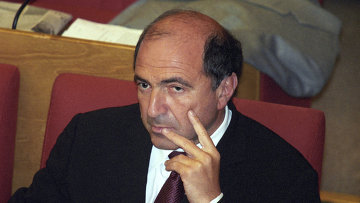 14:39 27/01/2012
MOSCOW, January 27 - RAPSI. A district court will hear on February 7 the Samara Region government's lawsuit against exiled oligarch Boris Berezovsky and his partner Yuli Dubov to recover $32.9 million in losses, the court told the Russian Legal Information Agency (RAPSI/rapsinews.com) on Friday.
The agency's interlocutor said the court will conduct preliminary hearings on February 7.
Earlier, the Moscow Regional Court ordered to recover from Berezovsky almost 8.5 million rubles ($279,770) in favor of the Samara government as compensation for inflation losses in the case of an entrepreneur's embezzlement of 58 million rubles ($1.9 million) from Logovaz.
In September 2009, the Krasnogorsk Urban Court's sentence came into effect. Pursuant to the ruling, Boris Berezovsky, who resides in the UK, was sentenced to 13 years in prison in absentia. Dubov was sentenced to nine years in prison.
Investigators maintain that Berezovsky organized the signing of a contract in 1994 between AvtoVAZ and LogoVAZ to supply the latter with 20,000 VAZ cars. However, the bills for the cars were not paid, which violated the contract.
Berezovsky lives in the UK where he was granted political asylum. The Russian authorities have several times sent an inquiry to extradite the businessman, against whom several criminal cases have been initiated. However, the UK authorities has refused to grant their requests.