Insurance company appeals dismissal of $1.7 mln suit against shipbuilder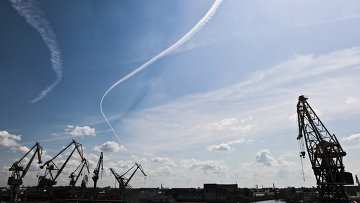 16:20 30/01/2012
ST. PETERSBURG, January 30 - RAPSI. The SOGAZ insurance company has challenged the dismissal of its $1.7 million lawsuit against the Baltiysky Zavod shipbuilding company, the Supreme Commercial Court reports on its website.
SOGAZ sought to recover an unpaid insurance premium from the shipbuilder.
The hearing date has yet to be scheduled.
SOGAZ has appealed the St. Petersburg and Leningrad Regional Commercial Court's November 30 decision, dismissing the claim for a debt under an insurance contract signed in November 2010. The court ruled that the contract should be considered invalid since the premium payment date expired.
The Baltiysky Zavod builds icebreakers, naval and large-capacity cargo ships. It also manufactures engineering products and energy equipment and supplies nonferrous and core-mold castings.