Lanta-Tour agency's management in the centre of turmoil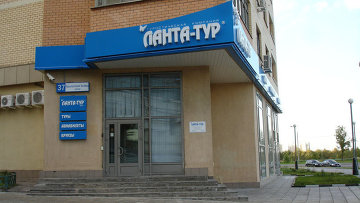 13:41 31/01/2012
MOSCOW, January 31 - RAPSI. The Russian Union of Travel Industry believes it is premature to initiate criminal cases against the management of the Lanta-Tour Voyage company, union's press-secretary Irina Tyurina told RIA Novosti on Tuesday.
"It is obvious that the government must step forward as the number of bankrupt travel companies keeps on to increase and more and more customers become victims in this situation. We really hope that the investigation will be impartial, rather than a "performance," Tyurina believes.
Tyurina said she was perplexed with the fact that the Investigative Committee took no measures regarding the Capital Tour travel agency, which deceived more tourists than Lanta-Tour.
While commenting on the message of the Investigative Committee checking the the tourism watchdog's activities regarding the problem, Tyurina said: "The Federal Agency for Tourism (Rostourism) has no authorities to regulate the tourism market. After Capital Tour's case, there have been a lot of proposals as to how Rostourism will regulate the field, but the necessary amendments to the law have not been made yet. One year has passed, but nothing has been done."
It was earlier reported that the Investigative Committee suspects the management of the Lanta-Tour Voyage travel agency of large-scale fraud and misappropriating the funds of their clients. More than 3,500 of its clients suffered damages due to suspension of the company's work.
Lanta-Tour, one of Russia's oldest and largest Russian travel agencies, announced the suspension of its activity last week. About 100 of its clients could not fly out from the airports. According to watchdog, more than 3,000 clients of the travel agency were abroad as of January 30.