Pulp mill granted delay in $5 mln repayment to Deripaska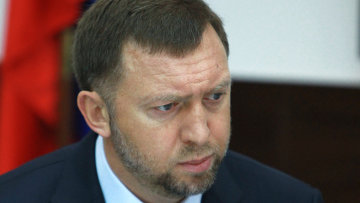 11:24 01/02/2012
IRKUTSK, February 1 - RAPSI. A court granted a delay to Baykalsk Paper and Pulp Mill until September to pay an almost $5 million debt to oligarch Oleg Deripaska, the pulp mill reported on Wednesday.
© RIA Novosti, Nikolai Ryutin
Baikalsk Pulp and Paper Mill
The court sided with Deripaska in his lawsuit in July 2011.
The billionaire sought to recover 150 million ruble ($4.94 million) debt from Baykalsk Paper and Pulp Mill resulted from the loan granted to it in 2009 to pay its workers who otherwise threatened to block the Trans-Siberian railway. The loan was issued at the time when one of Deripaska's companies owned the mill.
The Mill's administrator earlier suggested repaying the debt in equal installments, but the parties failed to agree on the terms.
Baykalsk Paper and Pulp Mill was founded in 1966. It produces viscose pulp, wrap and a number of other products.