Poland confirms receipt of extradition request for Russian ex-prosecutor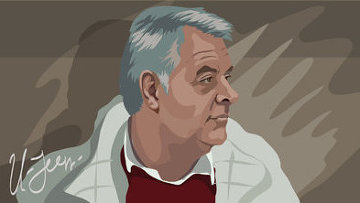 12:38 01/02/2012
MOSCOW, February 1 - RAPSI. Poland has acknowledged the receipt of an extradition request for former Moscow Region Deputy Prosecutor Alexander Ignatenko, the Prosecutor General's Office told RIA Novosti on Wednesday.
Vladimir Markin, the Investigative Committee's official spokesperson, told last week that soon a group of Russian investigators will head to Poland to interrogate Ignatenko, a defendant in the illegal gambling scheme in the Moscow Region.
"Poland has acknowledged the receipt of the request," said Markin.
The former prosecutor was on the international wanted list.
Uncovered several months ago, the high-profile Moscow Region illegal casino scandal incited a major public uproar. Businessman Ivan Nazarov allegedly operated illegal casinos in 15 towns across Moscow Region. According to law enforcement authorities, several high-ranking officials of prosecutor's offices and the federal Interior Ministry were involved in the casino operation, which generated between $5 million and $10 million in revenue monthly.
Polish law enforcement officers detained Ignatenko at the Zakopane ski resort on January 1, 2012. The Nowy Sacz District Court decided to put him under temporary arrest until February 9, 2012.
Now a Polish court will rule whether Ignatenko may be extradited to Russia. Then the Polish Justice Minister will make a final decision.