Norilsk Nicklel dsipute with Rusal to be considered on Feb.14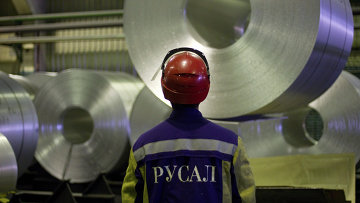 12:52 02/02/2012
MOSCOW, February 2 - RAPSI, Sergei Feklyunin. A Siberian commercial court will hear on February 14 appeals against court decisions ordering Norilsk Nickel to provide documents concerning its business activity to its shareholder Rusal, the court told the Russian Legal Information Agency (RAPSI/rapsinews.com) on Thursday.
Both Rusal and Norilsk Nickel filed the appeals.
The Krasnoyarsk Territory fully satisfied Rusal's claim in March and obliged Norilsk Nickel to deliver to the plaintiff all the requested documents, including accounting records concerning metal supplies for export and domestic market, insurance policies and all minutes of the 2009-2010 management board meetings. This ruling was later challenged.
Rusal holds the controlling stake in Norilsk Nickel. Rusal told in court that its legitimate interest to the documents is prompted by the need to check the good faith of Norilsk Nickel management. Rusal argues that the documents will let it appraise its efficiency and give a forthright view of the company's financial condition.
Norilsk Nickel is the world's largest nickel producer (18 percent of the worldwide output) and palladium producer (nearly 50 percent of the worldwide output).
It is also a leading platinum producer (about 13 percent of the worldwide output) and copper producer (about 2.5 percent of worldwide output). The company also produces cobalt, chrome, rhodium, silver, iridium, ruthenium, selenium, tellurium and sulfur.